Our musical director for the past two years, Anne Friend, is retiring at the end of this year. We are grateful to Anne for her excellent musical leadership through the time of COVID, and are very sad to say good bye.
But we are also glad to announce the appointment of Lucas de Jong, who will join us as our new Musical Director from the beginning of 2023.
Lucas de Jong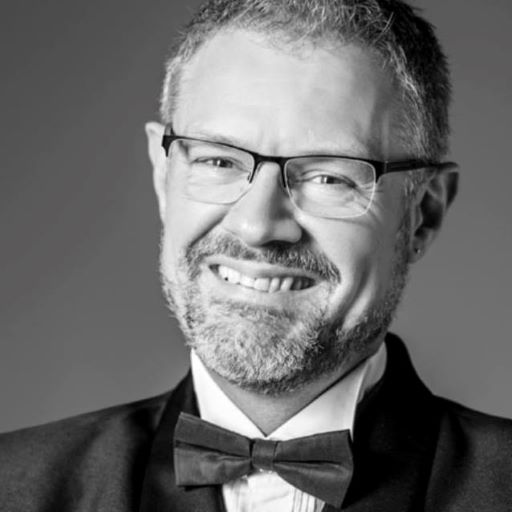 Lucas began singing in choirs as a boy and was even conducting at age 13. He completed a Diploma of Music at the Melba Conservatorium in 1986, having already performed in musicals and the Victoria State Opera Chorus. In 1990 he was a Young Artist at VSO.
In 1992 he moved to live in London where he studied at the National Opera Studio and made his operatic debut at the Glyndebourne Festival Opera. After many years performing in Europe and Canada he returned to Australia in 2000 where he began a full-time contract with Opera Australia until 2005. He has performed over 45 roles.
His voice teaching continued at the Australian Catholic University and Monash University, where he also undertook conductor training, conducting The Magic Flute and Orpheus in the Underworld. For many years Lucas has been an adjudicator at music festivals and eistedfods for soloists and choirs. Lucas completed a Graduate Diploma of Music (Uni of Melb) in 2013 and a Masters of Music (Uni of Melb) in 2016.
Since 2007 Lucas has been conducting choirs, including the Melbourne Welsh Male Choir, Melbourne Male Choir, Singularity Choir and Cranbourne Chorale, and most recently conducting Savoy Opera for a season of Orpheus in the Underworld.
You can find more details at:
https://www.ldejong.net/bio